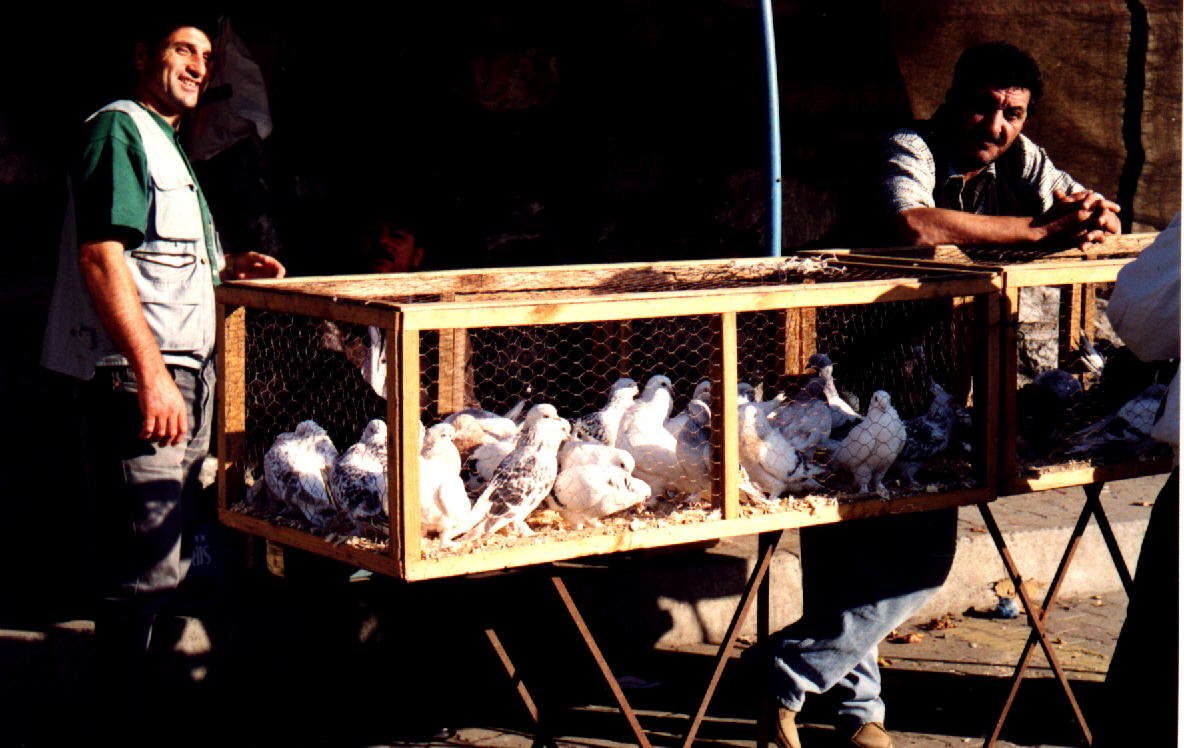 PIGEON BAZAAR
If your way ever passes by Istanbul in Turkey,There is one place, pigeon enthusiasts must see. It is the pigeon bazaar.
Every week through out İstanbul more than 250 neighborhood bazaars get set up.
They all have pigeons for sale here and there but there is one especially for pigeons.
Every Sunday, it is set up by the mosque in Beyoğlu side of Unkapanı right before Şişhane.
This area used to be a wheat market. There used to be wheat depots, mills, and many businesses in this field. It is not a coincidence pigeon people selected this area to set up their weekly shops. Even though, this is the main market for the pigeons, it is not the only one: Every Wednesday, the neighborhood market in Fatih, between 09:00 and 10:00 every morning, in front of the first coffee shop right after passing the Fatih mosque and every Saturday another bazaar under the overpass of Topkapı also have pigeons for sale.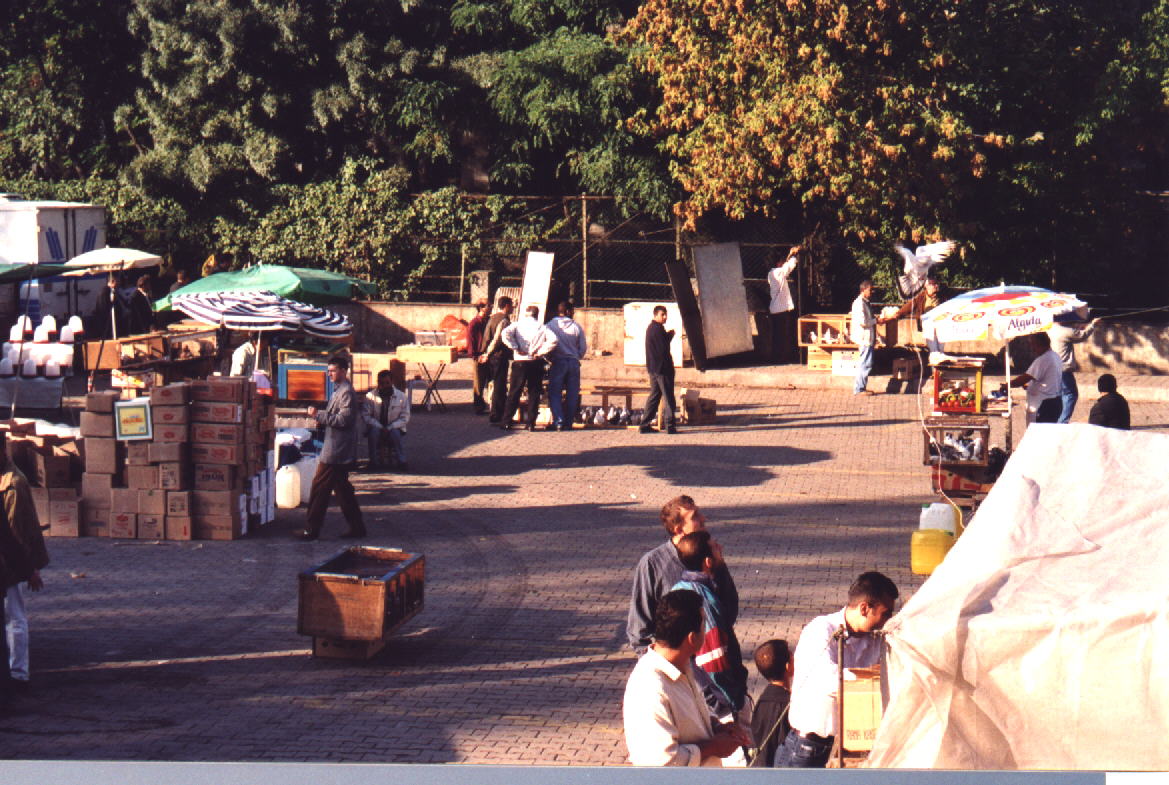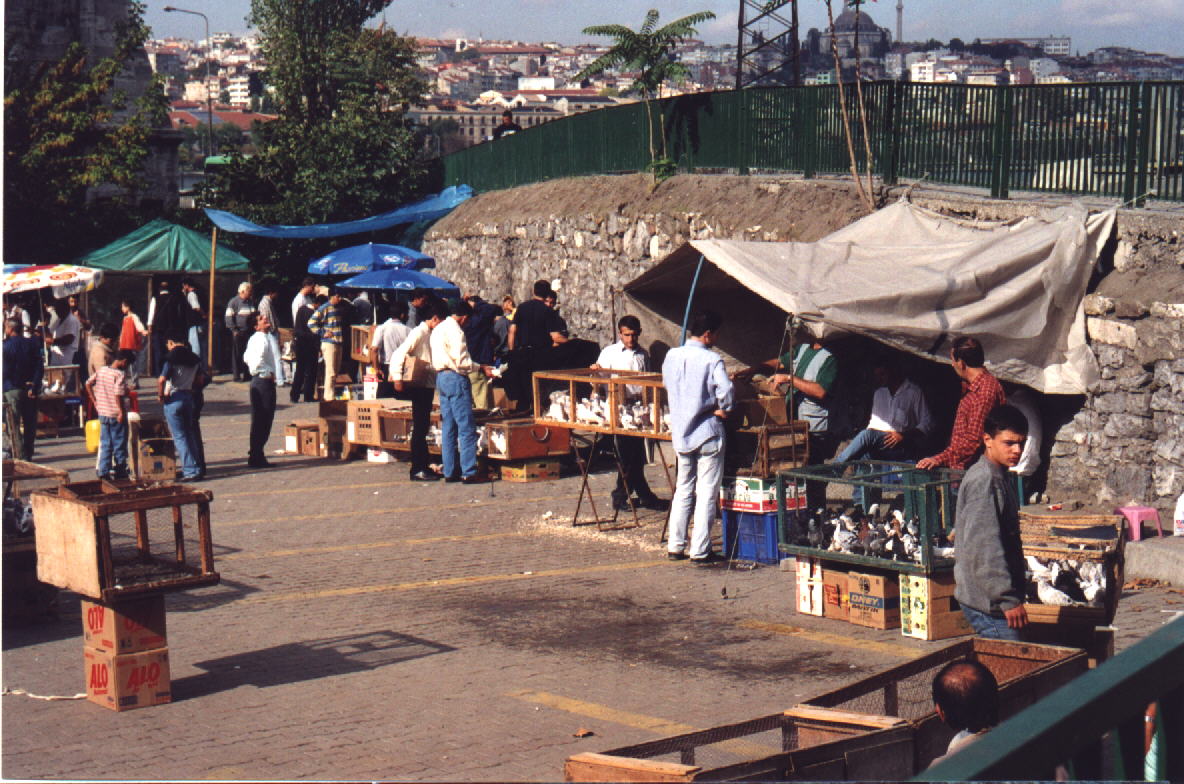 Local fanciers name the bazaar "Mardin pigeon bazaar", after a popular Turkish tumbler breed.In reality, it is not only for pigeons. There are many caged birds also on market here. As soon as you enter the center, the European finches are lined up both sides of the path in their hand made wooden cages.
There are canary birds and feed for sale.
However, the main attraction is the pigeons.
There are so many kinds of them out there, it feels like a big street pigeon show.
Main breed is the Mardin tumbler. After this Urfa, Ankara, Sivas, Diyarbakır and Antalya tumblers.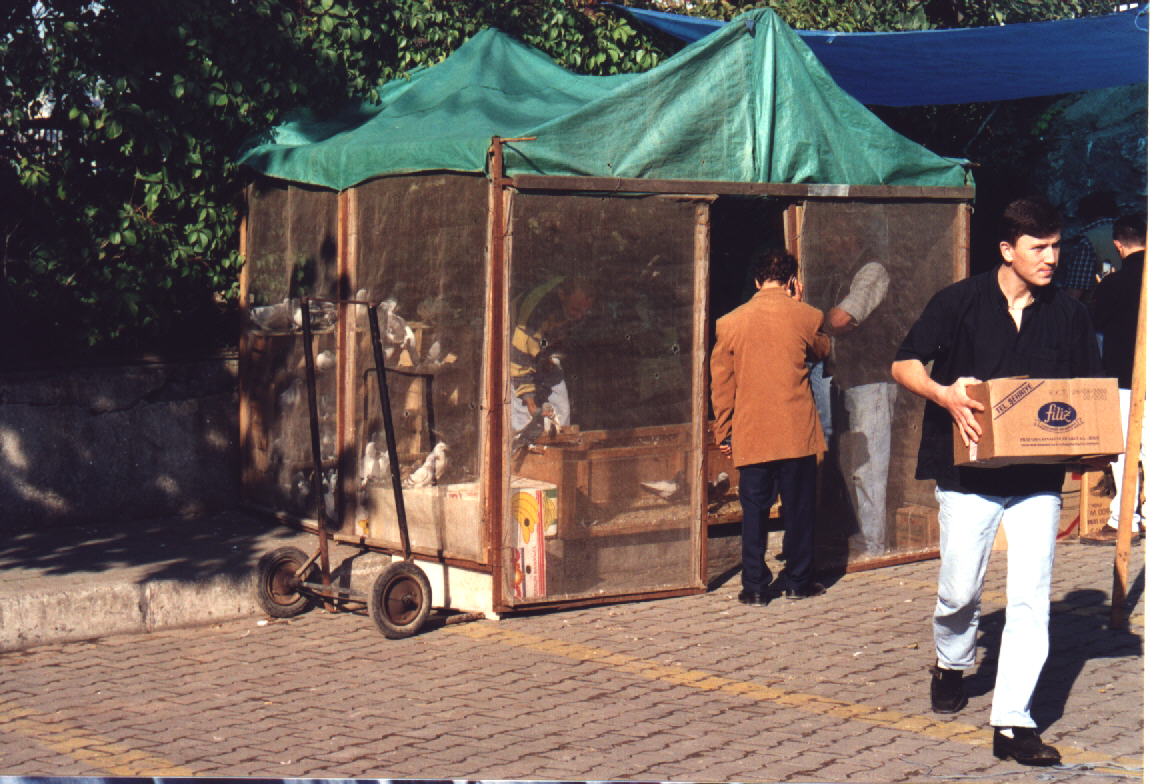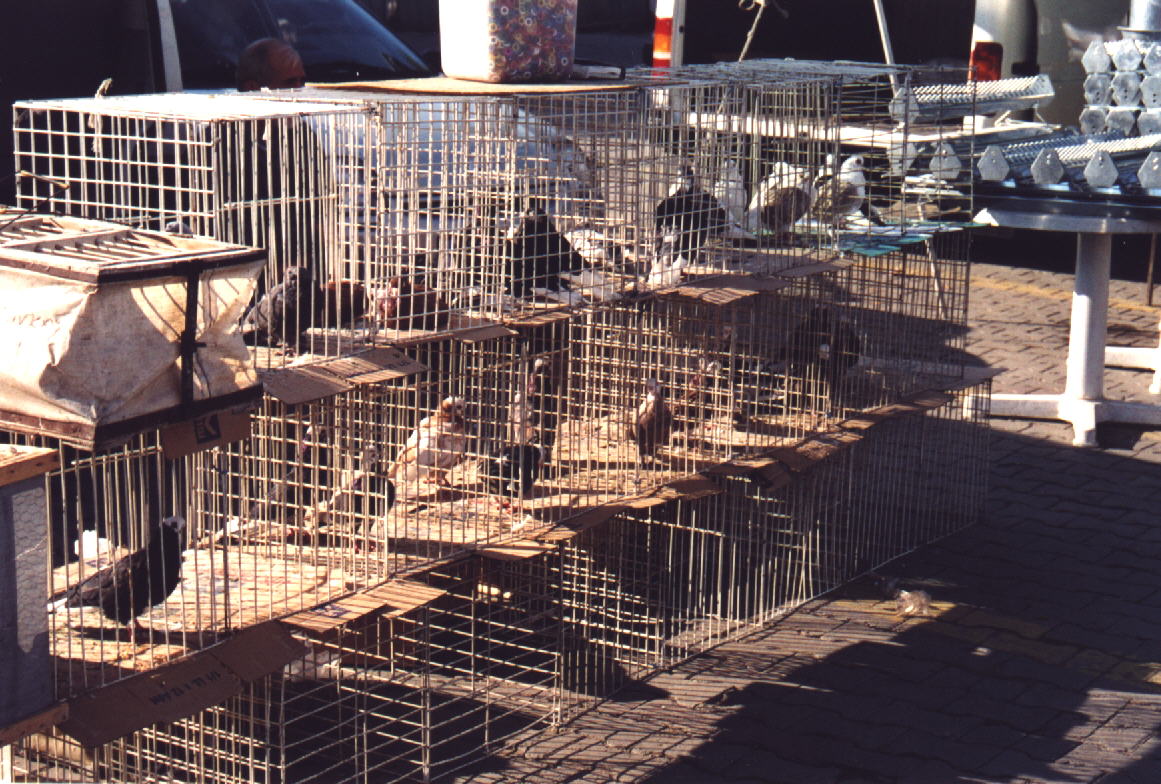 Another popular breed is the Akman tumbler, a short beaked and extremely long muffed breed. It is a flying tumbling breed only until two years old. After this age they become a ground tumbler.It is possible to see many breeds here, including some breeds that no foreigner knows of.
Every fancier brings their excess bird and try to get shoppers attention by showing off the skills of each bird. Some will just throw the bird up with a leg tied down by a long string and the bird starts performing and some won't even let you touch them unless you just have paid for the bird.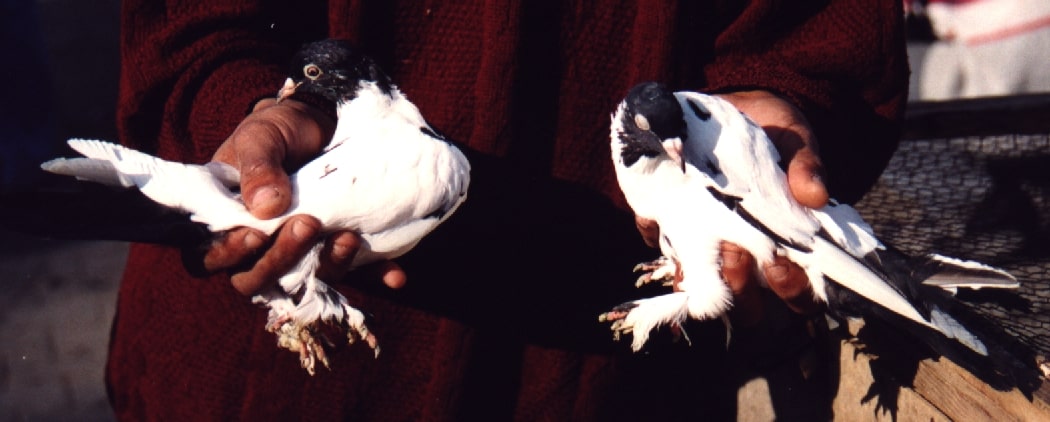 Pair of kelebeks for sale
Pair of Turkish tumblers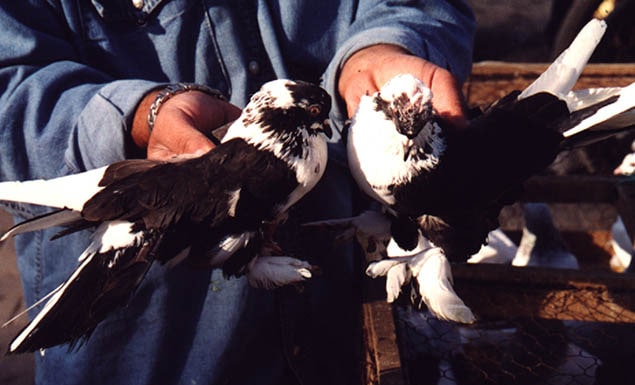 Pair of Turkish tumblers
It is a fun experience for all ages, especially for the pigeoneers.